Penelope Porter understands the importance of privacy, we are fully committed in providing a safe & secure website in protecting our customer's privacy. The following privacy policy applies to all Penelope Porter users, and conforms to Internet privacy standards. If you have any questions regarding this statement you should contact Penelope Porter head office on 0411223680.
Penelope Porter is bound by the National Privacy Principles under the Privacy Amendment (Private Sector) Act 2000.
Penelope Porter will collect and use personal information provided or collected through the Penelope Porter online store for the purpose of identifying you and processing sales transactions. Example: name, delivery address, contact number, credit card details etc.
For security purposes no credit card information is stored by Penelope Porter. All other personal information submitted online remains strictly private and confidential.
The information collected through this website will not be sold to or shared with any other organisation or third party, nor use personal information for any reason other than its intended use. Information will be kept securely until legally able to be deleted.
Otherwise, information captures will be utilised to communicate with you in regards to our products and service as well as customer satisfaction. You will be given an option to unsubscribe, if desired.
If you provide personal information about someone else, you must ensure that they are aware of the Penelope Porter policy and agree to Penelope Porter collecting and handling their personal information in accordance with the policy. By using Penelope Porter website you are consenting to the collection of information by Penelope Porter.
We reserve the right to disclose your personally identifiable information as required by law and when we believe that disclosure is necessary to protect our rights and/or comply with a judicial proceeding, court order, or legal process served on our website.
Links on the Penelope Porter site to external entities are not covered within this policy. The terms and conditions set out in this statement cover only the domain name of penelopeporter.com.au. and pporter.com.au
We reserve the right to modify this privacy statement at any time, so please review it frequently. If we make material changes to this policy, we will notify you here, by Email or by means of a notice on our homepage.
Please note that an EFT option is also available to Penelope Porter for customers who do not hold credit cards or prefer not to use them online.
Please note that the currency of transaction on the Penelope Porter website is Australian dollars only.
If you wish to contact us regarding our privacy policy or information we hold about your business you can contact us via our contact us page.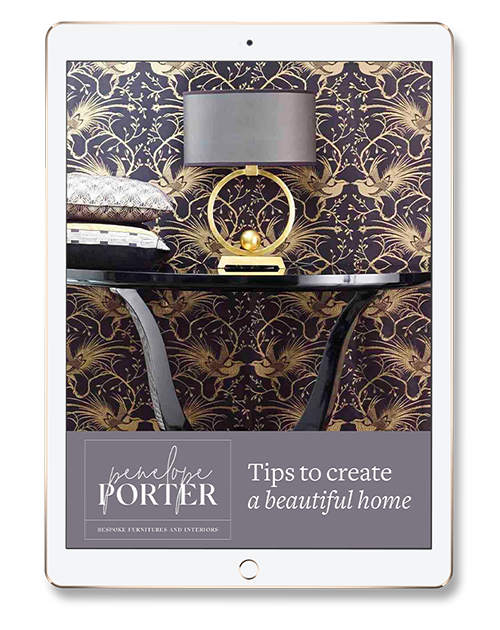 Want our top tips to create a beautiful home?